Get paid for your time with invoices.
Create and email your invoices in minutes. Connect your PayPal account so your customers can pay you instantly online. Invoices are populated from data already stored from timesheets.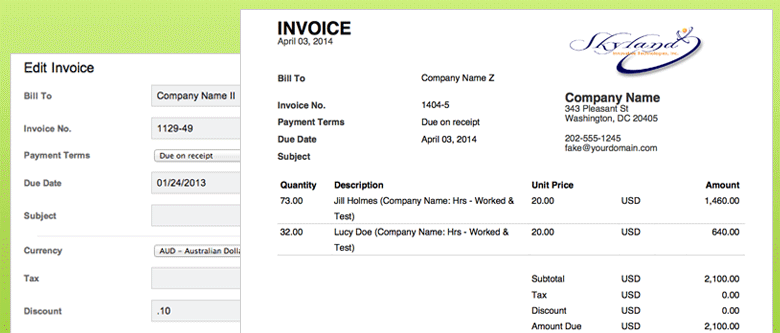 Accept Online Payments
Looking to reach more new customers and help increase sales? Then add PayPal and reach over 100 million active online buyers who look for PayPal's faster, easier and more secure way to pay.
Timesheet reviewers no longer have to guess if leave was approved.

Easily Create Professional Invoices
Create and email your invoices in minutes. Invoices are populated from data already stored on timesheets. You can add discounts, taxes, and customize line items. This means you can add any type of item to an invoice, not just timesheet data. Unlimited invoices are included with every upgraded account. Watch a video.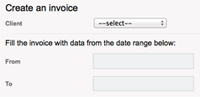 Manage invoices in one place
Know exactly which invoices were paid and which ones are outstanding.
Control Access
You get to decide which users are allowed to manage invoices. Pick an individual, multiple people, or a specific group. Your administrators have access by default.
Share Invoices with Customers
Send clients a secure link to your invoice. Clients are notified by email that they have a new invoice to view. They click the link to the invoice and can download a PDF version for their records. Clients can only see the invoices you invite them to view.
International Currencies
Create invoices for all your clients, regardless of where they are in the world. Use a different currency on each invoice. Take your operation global with support for more than 21 currencies. This includes U.S. Dollars, Australian Dollars, Euros, Mexican Pesos, New Zealand Dollars, Canadian Dollars, British Pound, and more.
See invoices in action
Why WeWorked is the best timesheet software on the web
Start your free trial
No obligations. No credit card required.