Copy your invoices to QuickBooks online.
From timesheets to invoices to QuickBooks with a few clicks. No need to manually enter the same data into QuickBooks. Gain time back.
Securely connect to your QuickBooks account.
Connect and keep your QuickBooks data private. WeWorked copies invoice data in one direction - from WeWorked to QuickBooks. We never save QuickBooks data.
Get your timesheet data into your invoices and quickly over to QuickBooks for further accounting.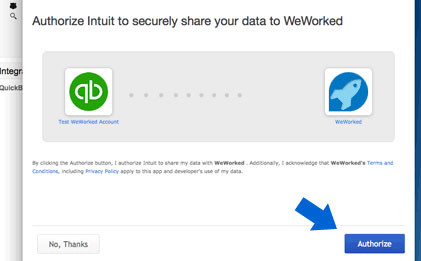 Easily see which invoices have been copied to QuickBooks.
After you copy an invoice, a message will appear above the invoice that shows that it was copied to QuickBooks and the date it was copied.
Each invoice will include all the line items and applicable taxes.
Why WeWorked is the best timesheet software on the web
Start your free trial
No obligations. No credit card required.