Easy-to-Use Timesheet Software for Employee Time Tracking and Work Management
✔

Track Time Remotely or On-Site with our Time Clock Solution

✔

Manage Employee Timesheets and Expenses From Anywhere

✔

Gain Insight into Remote Team Activities and Work Progress

✔

Send Timesheet Reminders for Improved Time Management

✔

Reduce Billing Errors and Enhance Client Satisfaction

✔

Comply with DCAA timesheet Requirements
"super easy time tracking"
"saves time and money!"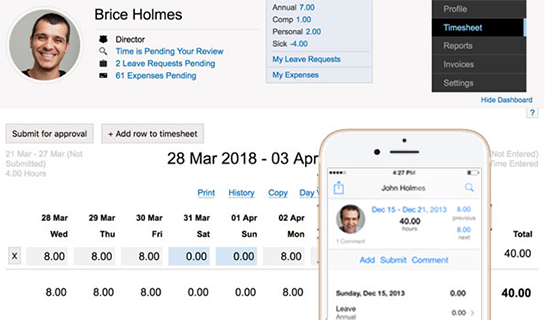 89% of businesses reduce costs.
"We know exactly what our people are doing and can see budget overruns before they happen."
- Derby Hillary, APL Customs
Trusted by Innovative Entrepreneurs, Freelancers, Design Firms, Government Contractors, Small Businesses, Non-Profits, and Organizations in 120+ Countries - Your Go-To Online Timesheet App and Time Tracking Solution.
Employee time tracking for remote teams in service, retail, manufacturing, hybrid, and more.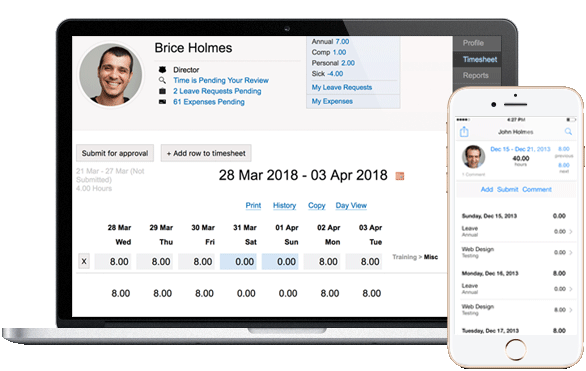 Timesheet app (Online or remotely)
Track time from anywhere online and on our mobile app.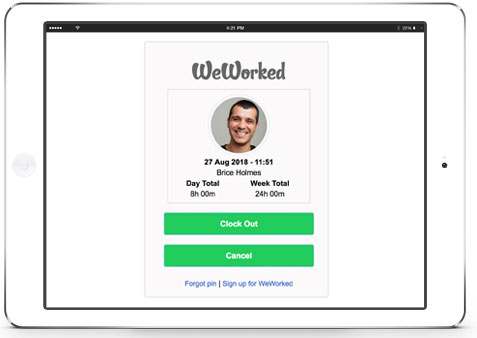 Time Clock (On-Site)
Clock in and out from a tablet or computer at your location.


Recognized by PC Magazine as one of the best timesheet apps.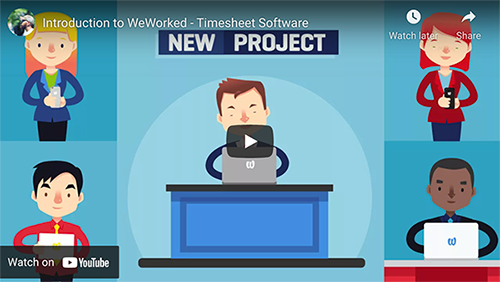 Ensure DCAA timesheet compliance
Ideal for government contractors and organizations needing comprehensive audit records. Prepare for a DCAA audit with our real-time timesheet, billing, and labor data monitoring. WeWorked ensures live auditing of timesheet and project revisions. Access a detailed log of nearly every timesheet and project modification.
Stop using paper and spreadsheets
Say goodbye to paper and time-consuming spreadsheets. Streamline your timesheet online and say hello to effortless payroll. Experience up to 50% time savings in payroll preparation. No software installation or maintenance needed.
Safe, secure, encrypted data
Timesheet data in WeWorked is secure and password-protected. We never store passwords in human-readable format. On top of that, data transmitted is encrypted using 256-Bit Secure Socket Layers (SSL). Same technology of the world's leading financial institutions.
Professional Invoices
Need to send invoices? We have you covered for 30 days. Generate and send unlimited invoices. Receive a 30-day unlimited free trial. Unlimited invoices are included with every upgraded account.
WeWorked is inspired by a love for the web and the desire to simplify and understand time in a way that gives people more of it.