10 of the best employee timesheet software for small business.
1. WeWorked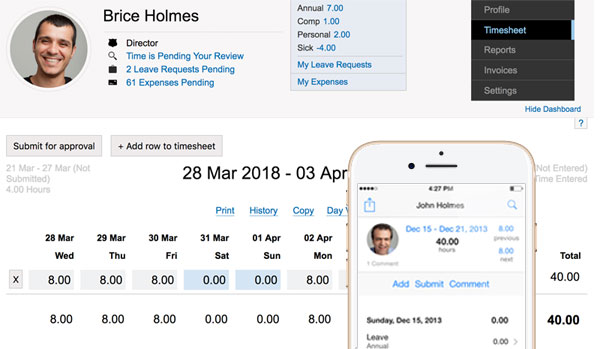 WeWorked is easy-to-use, free timesheet app software enjoyed by companies of all sizes around the world. With WeWorked, companies calculate paid time off, centralize personnel records, access hours worked and leave balances, control access with permissions, reduce payroll errors, access 24×7, and customize timesheet codes (FMLA, jury duty, etc).
Top features:
Daily, weekly and monthly timesheets
One-click timer
Entries approval and lock
Configurable permissions, reports, budgets and currencies
Integrates with ADP, Paychex, and more
Pricing: 2 USD per user
2. TSheets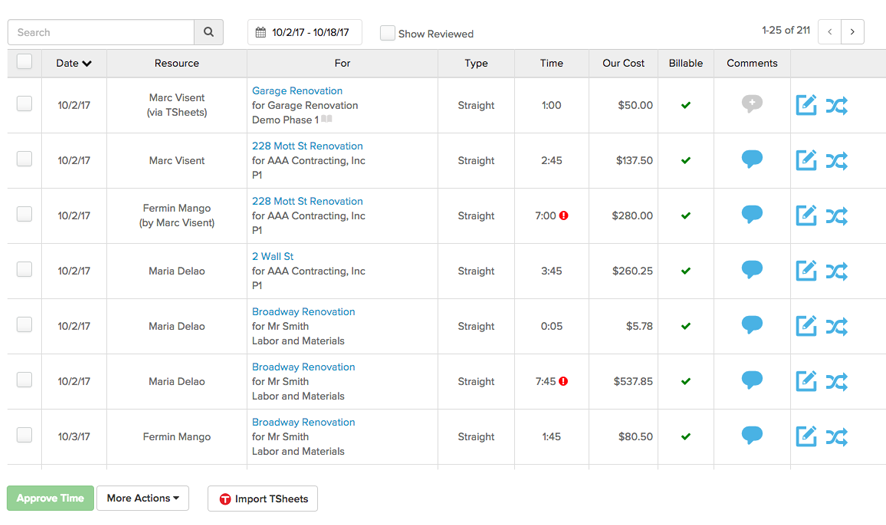 TSheets is time tracking software for medium to large businesses that require advanced integrations and a large feature set. TSheets offers a lot of features, including scheduling, time tracking, and reporting. TSheets is feature heavy and often too complex for small businesses.
Top features:
Time tracking
Integrations
Overtime calculations
Scheduling and reports
Pricing: 5 USD per user
3. ClickTime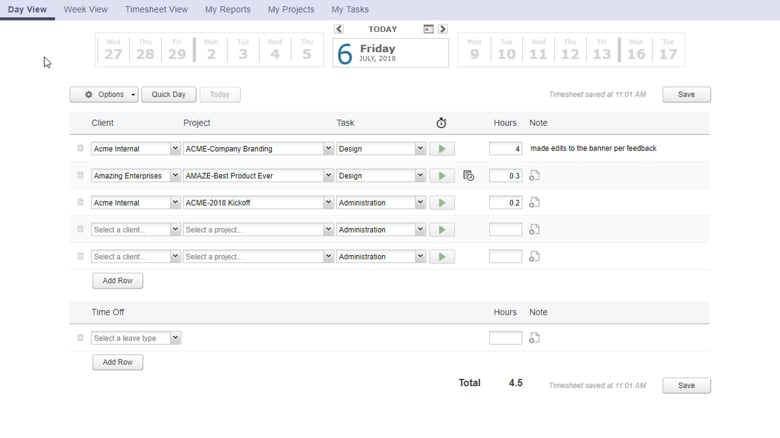 ClickTime is a basic timesheet application for medium to large businesses. ClickTime has the standard feature set of billable and nonbillable tasks and expense tracking.
Top features:
Dynamic billing rates
Online timesheets
Employee reporting
Time tracking stopwatch
Pricing: 9 USD per user
4. Harvest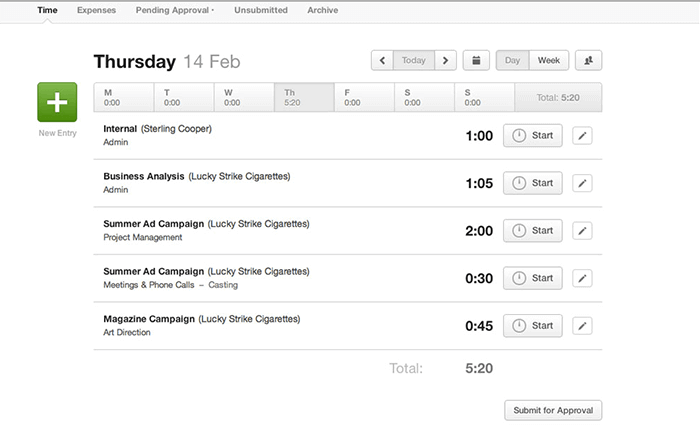 Harvest specializes in timesheets and forecasting tools for the creative community that require advanced billing features and extensive reports.
Top features:
Time and expenses
Invoices
Projects and scheduling
Advanced reports
Pricing: 12 USD per user
5. Replicon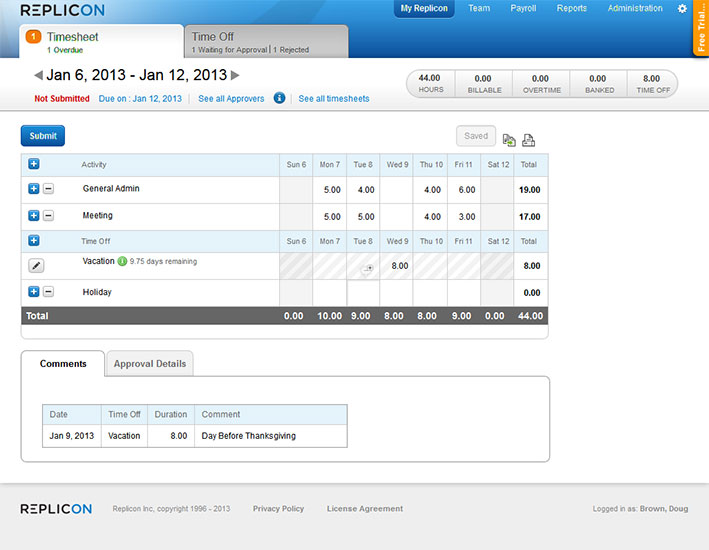 Replicon is a multi-feature enterprise solution that helps companies to track the time spent on work and have a complete overview of their workforce. Replicon is designed for enterprise-level teams.
Top features:
Timesheet billing
Project cost tracking
Time and attendance
Expense tracking and controls
Pricing: 20 USD per user
6. Toggl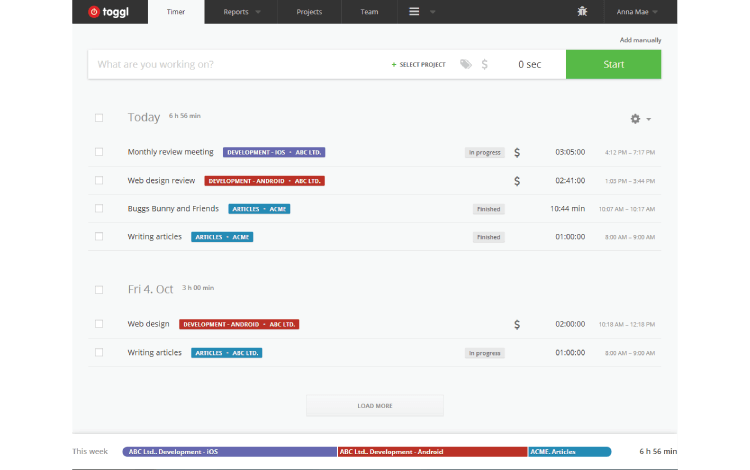 Toggle is a very basic time tracker for keeping tabs on what you are working on. Toggl's goal is to track how team members spend their time. Toggl is very much like an online activity timer.
Top features:
Activity timer
Calender integration
Manual time entries
Mobile app
Pricing: 20 USD per user
7. Freshbooks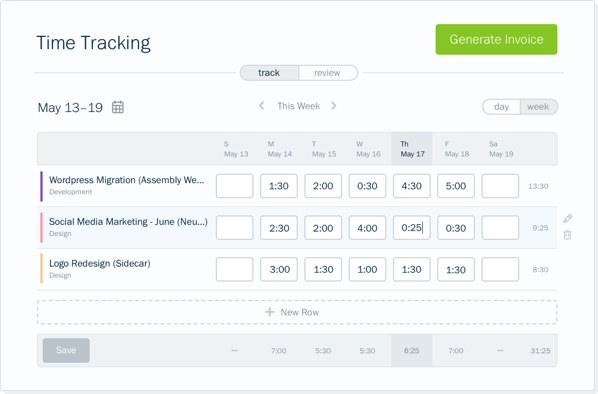 Freshbooks is mainly small business invoicing and accounting software. Freshbooks does have a small module for time tracking. The time tracking features are extremely limited and designed for companies with very basic needs.
Top features:
Daily and weekly timesheets
Advanced accounting tools
Invoicing and expense tracking
Reports and mobile access
Pricing: 15 USD per user
8. Hubstaff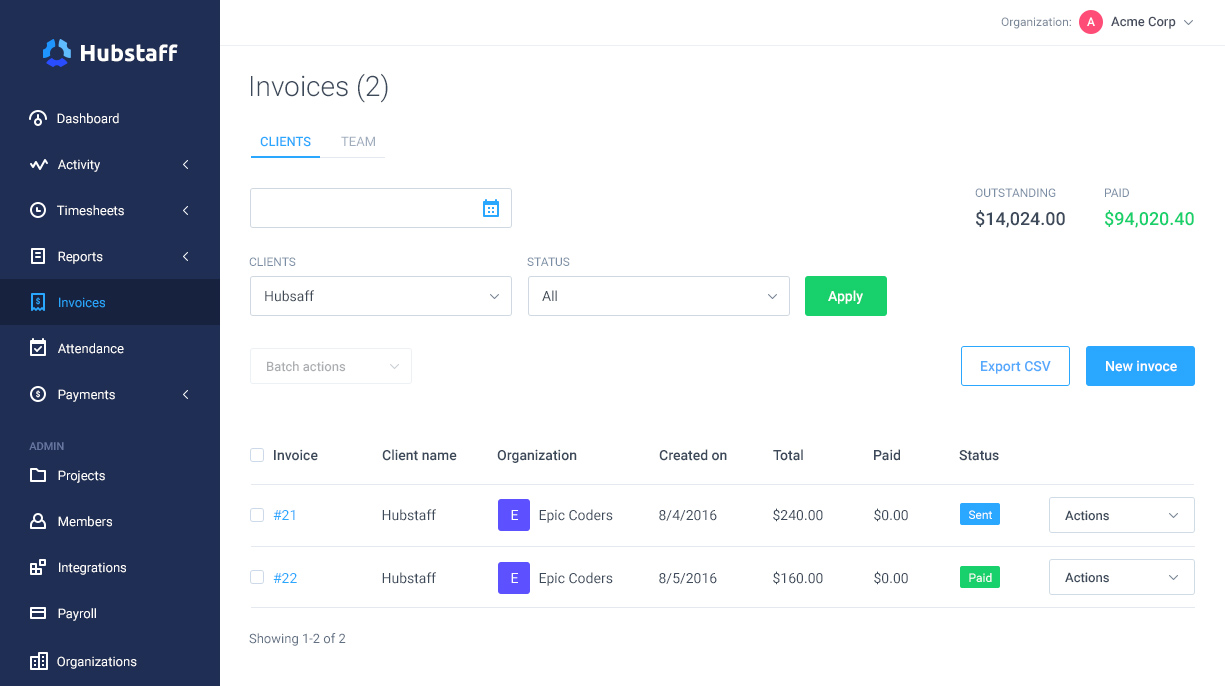 Hubstaff focuses on getting teams to work smarter by combining timesheets with GPS tracking, productivity monitoring tools, and team scheduling. Hubstaff is primarily about control and oversight of employee time.
Top features:
Online timesheets
GPS tracking
Project budgets
Geofencing
Pricing: 10 USD per user
9. BeeBole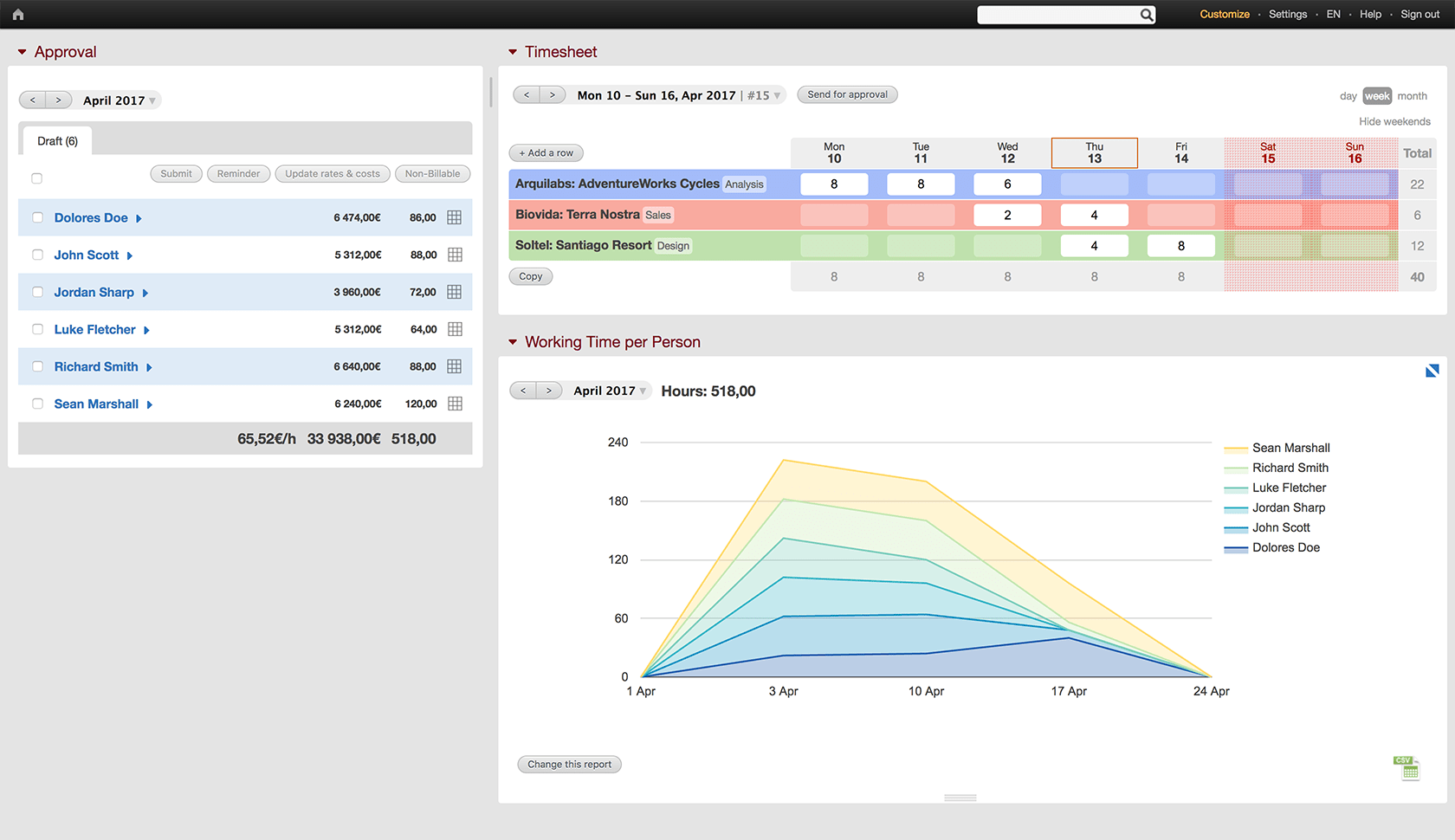 BeeBole Timesheet is a timesheet and business intelligence app for medium to large companies with specific integration requirements. BeeBole Timesheet focuses on insights and business intelligence. Customers use advanced timesheet data to make better business decisions.
Top features:
Daily, weekly and monthly timesheets
One-click timer
Entries approval and lock
Configurable permissions, reports, budgets and currencies
Pricing: 5.99 USD per user
10. Scoro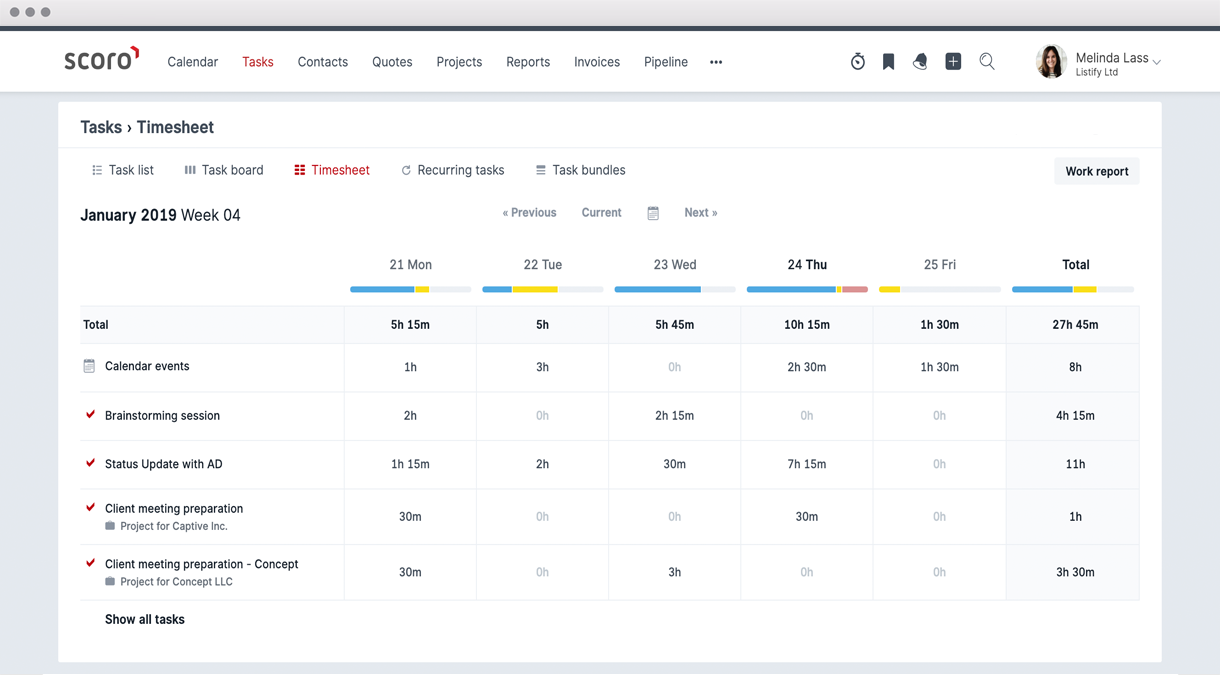 Scoro timesheets is an all-in-one business management software with a goal of connecting teams, projects, sales and reports. Scoro is designed to help with planning time and projects, managing clients, distributing invoices, and monitoring business results.
Top features:
Project management tools
Work scheduling and tracking
Financial management components
CRM & Quoting
Pricing: 25 USD per user